LCA to go activities in Ireland during the Summer 2013 (2. Donegal)
A workshop was held in Donegal on the 18th of July to give SMEs in the North West of Ireland an opportunity to discover how LCA could be used to improve their products.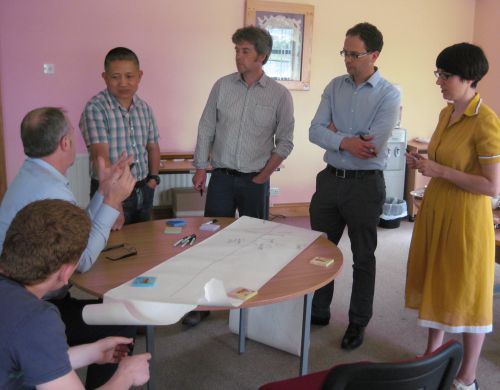 The event was run by Jude Sherry (EDC), Paul Maher and Jose Ospina (MicroPro) and Carl Diver (CDAMC). The areas are relatively rural with a wide and diverse range of companies. There are SMEs in the areas of range from industrial machining, electronics, smart textiles, SMEs that use bio based plastics and SMEs that are involved in the medical devices sector. The goal of the workshop was to present some case study results by CDAMC and MicroPro at the events and to run a workshop on LCA for companies that had no or very little previous experience of LCA. Jude Sherry from EDC chaired and ran both workshops. Over 2,000 companies were invited by the Donegal County Enterprise Board, the host of the event. The Donegal event was attend by 6 companies the level of interaction and discussion was extremely good. The usual questions came up around how to convince a senior manager or director within a small SME to carry out an LCA study and to demonstrate the benefits to them. The workshop worked well to get the attendees thinking of LCA and energy consumption across the lifecycle of products. The participants engaged very well and were extremely interested in remaining in contact with the project and in having a look at the software when it is available and on being kept updated of other project outcomes.