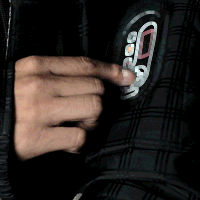 The innovation process in the smart textiles sector entails opportunities to prevent future environmental problems, i.e. increasing power consumption and disposal problems.
Details
Smart textiles can be viewed as a forerunner of pervasive computing a technology vision denoting the integration of electronics into every-day objects to make them smart. The technology cluster of smart textiles cuts across various industrial sectors and therefore exhibits numerous intersectoral synergies on the level of materials, processes and products. The emerging technology necessitates innovation in industrial machines of the textile and the electronic industry.
The technology innovation cluster of smart textiles is still in an early stage of its formation as an industrial sector. In total, the number of SME active in technology development and product commercialization is small, as compared to other, more mature sectors (such as classical textile industry and electronic product manufacturers).
Not many smart textiles products are found on the consumer market yet, but multiple applications are about to enter the market, e.g. for health monitoring, ambient assisted living, sport and outdoor, well-being & fun, fashion & lifestyle, mobile computer assisted working, protective function & safety, automotive and aviation industry, furniture and interior textiles, technical textiles and civil engineering.
Most SMEs in the smart textiles sector are just staring to commercialize their products and they are mostly active in business-to-business markets. Their main attention is on technological improvements of the emerging technology as well as the creation of profitable markets for smart textile products.
Case Studies