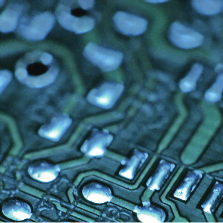 Electronics sector in itself is a very complex industry of numerous sub-sectors with very different process technologies. In this project three sub-groups are selected for the detailed environmental assessment: Passive components, Printed Circuit Boards, Semiconductors.
Details
There are more than 170.000 SMEs in the European electrical and electronics sector, making this sector one of the backbones of the European economy. The electronics sector comprises a huge variety of companies from manufacturing services, assemblers, system integrators, engineering companies, retailers, electrical installation and repair shops.
European SMEs are in their majority suppliers to other manufacturers; only very few manufacture, assemble or design end products. The SMEs in this sector serve a multitude of other branches, such as industrial applications (control and automation), the automotive sector, infrastructure / transportation, aviation, medical equipment, and several more.
However, the end consumer market (consumer electronics, information and communication technology) with very few exceptions is the domain of suppliers from Asian countries.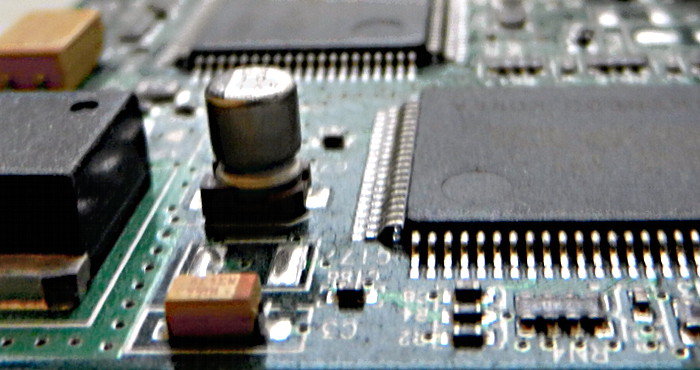 In the end consumer market typically environmental arguments count most and serve as a distinction in the market place. In all other sectors typically costs and performance clearly dominate, and a low environmental impact does not add much benefit in customer relations.
This also explains, why electronics are subject to environmental considerations, but European SMEs are rarely affected yet by the related requirements. The legislative requirements in Europe shifted much of the "environmental attention" to substance restrictions and replacing certain metals and flame retardants. This leads to numerous activities regarding material declarations and material data management throughout the supply chain, dominating also the requirements of SMEs regarding environmental data.
Energy consumption in the use phase, i.e. energy efficiency in particular, gained more importance in recent years, pushed by the developments under the European ecodesign Directive and the general discussion about rising energy costs, and global warming.
Life cycle assessments in the abridged version of Product Carbon Footprint calculations became popular in recent years, but again rather as an activity of large brandname OEMs , covering also the component level in some cases, such as Dell, Fujitsu, Samsung, Apple and Intel.
Semiconductors
The semiconductor industry is the aggregate collection of companies engaged in the design and fabrication of Integrated Circuit (IC) devices, including upstream and downstream applications such as IC design, IC development, IC manufacturing, IC assembly, IC test, IC application, and so forth. With the very complicated manufacturing processes in this industry, a wide variety of chemicals-acidic and alkaline liquid, organic solvents, special materials and gases-are used. A significant amount of electricity is also needed for production machines and facility systems. From industrial experience, the environmental impact assessment focus on energy, global greenhouse gas (GHG) emission, hazardous substances, raw material, and pollutant control is usually considered.
Printed Circuit Boards
Printed Circuit Boards (PCBs) or Printed Wiring Boards (PWBs) are a substrate for electronic modules that are firstly assembled and then mounted as a part of another, more complicated product containing electronics assemblies. These could be computers, cellular phones or TV sets but they are also part of industrial machines, cars and planes. PCB producers are only one link in the production chain of electronics equipment.
PCB producers design the PCBs predestined for appropriate electronic equipment and manufacture them using various raw materials and sophisticated manufacturing processes. Copper-clad laminate is the main and direct raw materials of PCBs.
The manufacturing process consumes energy, water and complex chemistries (organic and inorganic compounds; some of them are toxic). Moreover, during the manufacturing process an amount of trim waste is generated and aggressive sewage is emitted.
Case Studies:
Electronics
Case Studies:
PCB